Injection Molding Machine Hopper
The Dexter Injection Molding Machine Hopper is used in the Plastics industry to reduce downtime when changing from one media to another in injection molding machines. Each Hopper is CUSTOMIZED to mount on YOUR Machine to YOUR Specified Bolt Pattern.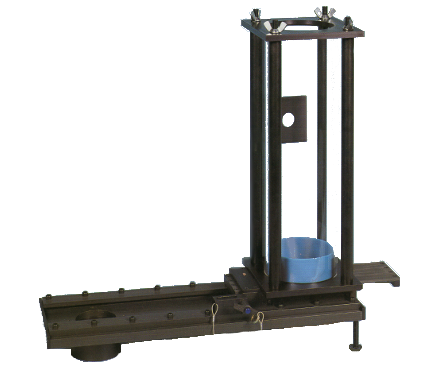 • Guillotine Plate –
Slides Shut to Stop Media Flow Instantly
• Hopper Slides Easily to Discharge Position
• Allows Inspection of Internal Components
• Clear Acrylic Tube Allows Constant
Monitoring of Media Supply, Eliminates
Run Outs!
• Anti Vibration Lock Pin Holds Hopper in Place
• 10" Diameter Tube standard
• 6" diameter tubes also available
• 10" holds 744 C.I. / 12.2 L.
• 20" holds 1488 C.I./ 24.4 L.
• Sensor mounting plate Optional
The construction of The Injection Molding Machine Hopper base is aluminum with a durable powder coated finish.  The result is an attractive Hopper unit that is durable, light weight and will last for years.